Moses the law and the prophets all point towards Jesus and the cross.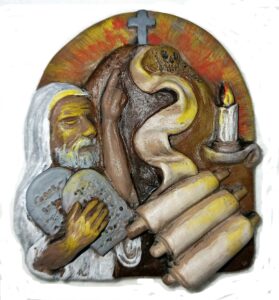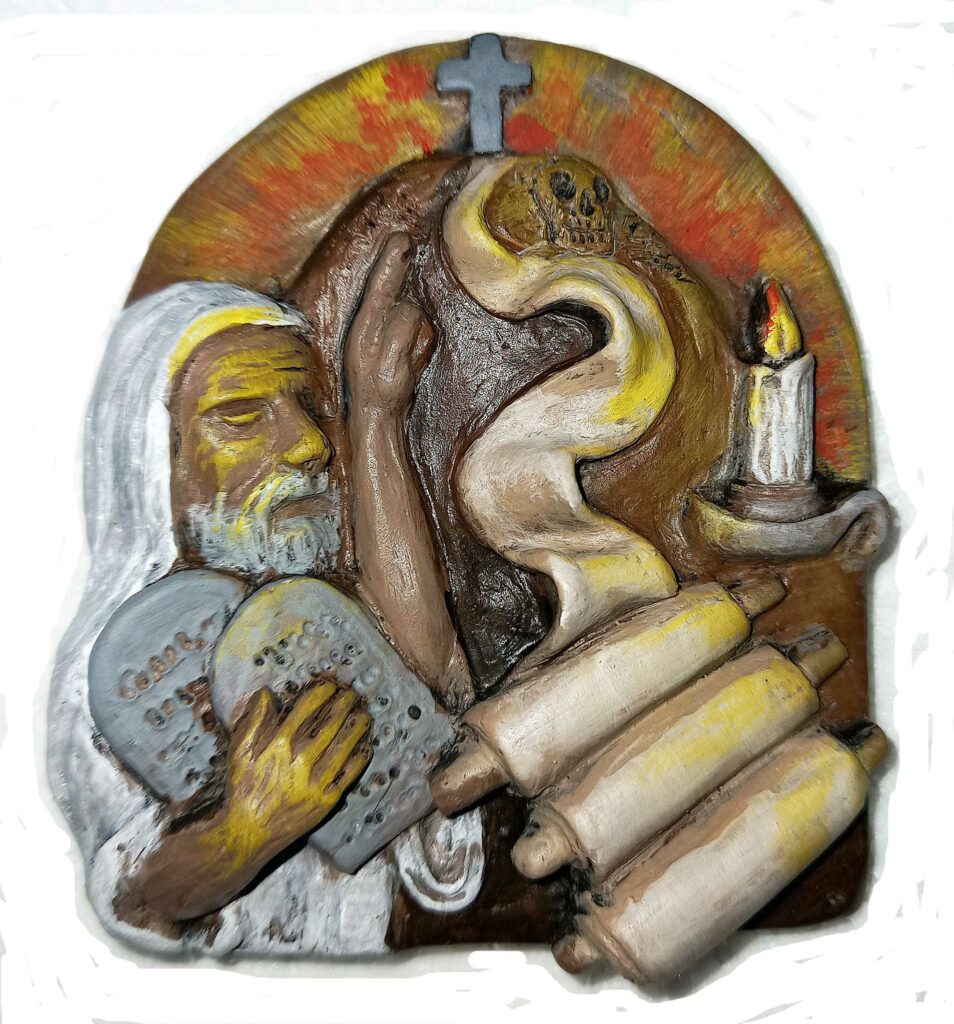 This magnet features Moses holding the ten commandments on his chest. Moses is pointing towards the Cross on the hill behind him. The holy scriptures are the scrolls and the candle represents the Holy Spirit. The Scriptures were inspired by the Holy Spirit and there are hundreds of prophecies in the scriptures that predicts the coming of Jesus Christ and even speaks of exact and specific things that would happen to Jesus.
With this item I pray that you remember what the Word of God has to say about you! If the word of God could predict the exact key events of the Crucifixion thousands of years before it happened, is it not important to know what the Word says about us?
Meditating on the Word of God will cause your eye to be full of light! If the eye is full of light then the whole body will be full of light. (Luke 11:34 and Matt 6:22)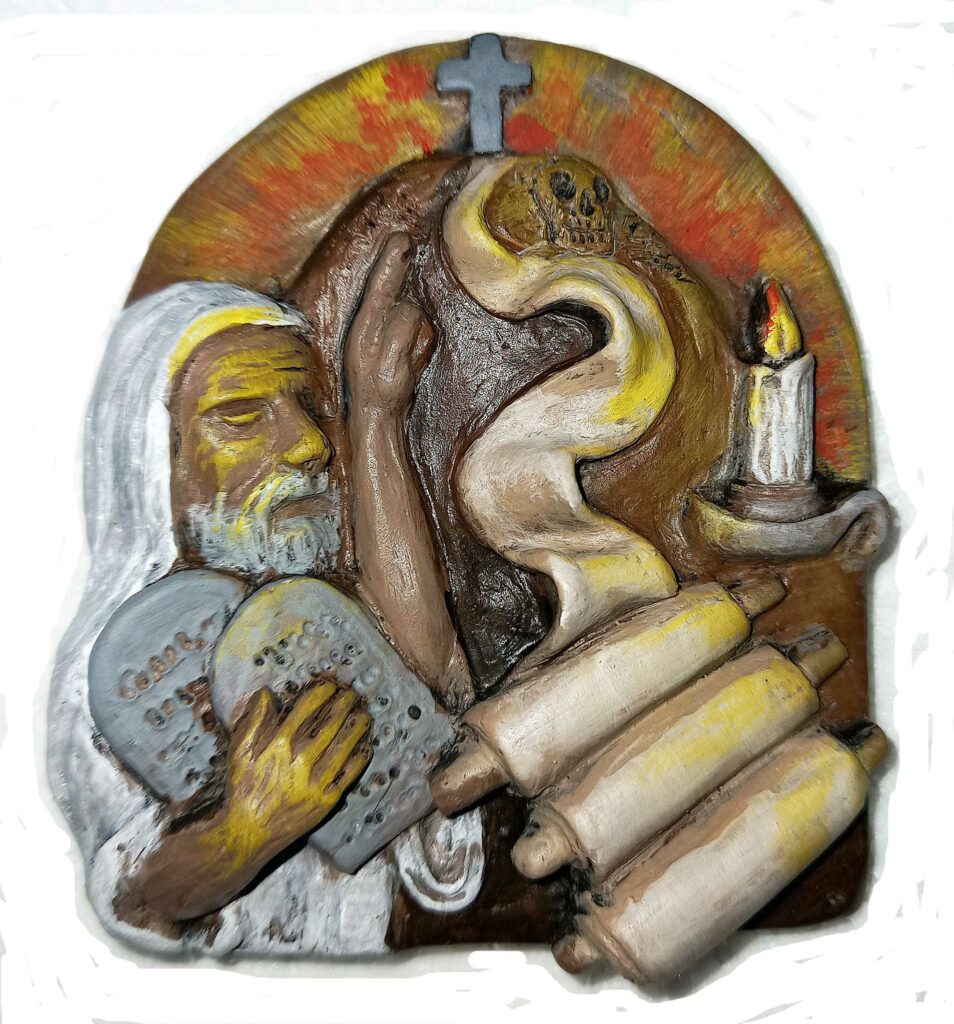 Please leave your comments I would love to hear from you!
If you would like to own one of my magnets Email me.