When I take my clay and I start to form the beginnings of what I see in my imagination I can't help but smile. The pure delight of creating something from clay is more satisfying than any plate of food could ever be.  No wonder God said; "IT IS GOOD" after everything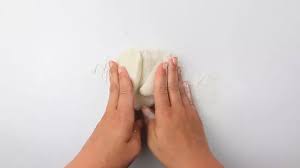 he created. 
I create magnets because it is my talent. There are many people with artistic talent. Just creating beautiful things is not good enough for me.  My art has to have meaning and it has to carry with it the Spirit of God. The purpose of the Holy Spirit is to remind us of the Word of God. People need to be reminded of the Truths in the Word. We get so caught up in our daily lives and we forget that we are also spirit beings created by the Word of God, who should be filled with the Word and who should seek the will of God in our lives. 
John 15:7: "If ye abide in me, and my words abide in you, ye shall ask what ye will, and it shall be done unto you."
I am constantly creating new items and each item has a purpose and a personal revelation behind it. Choose your magnet from the images below and the story will be revealed!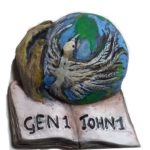 ---
If you would like to order these magnets please email me.
Single item prices: R50.00 Each
Wholesale prices: R30.00 Each (Minimum of 30 items)
There are many more items available contact me for a catalog.
I will also make special items on order.