A Person who have gone through our Alpha Omega Cave some months ago phoned us with a fearful, shaking, timed voice. She is being tortured by overcoming voices, nagging and bringing up the past, like a tape playing over and over. When she tries to have quiet time it gets worse and she does not know if it is from God. She is afraid and nervous, the tension makes her shake so much that she cannot do her work. She is affecting her colleges and they have moved her to a separate room.
I am sure that there are many others who are being affected this way. Perhaps you know someone who is in the same state. It might be that you are praying with someone who is not overcoming nervous problems or illnesses of some kind.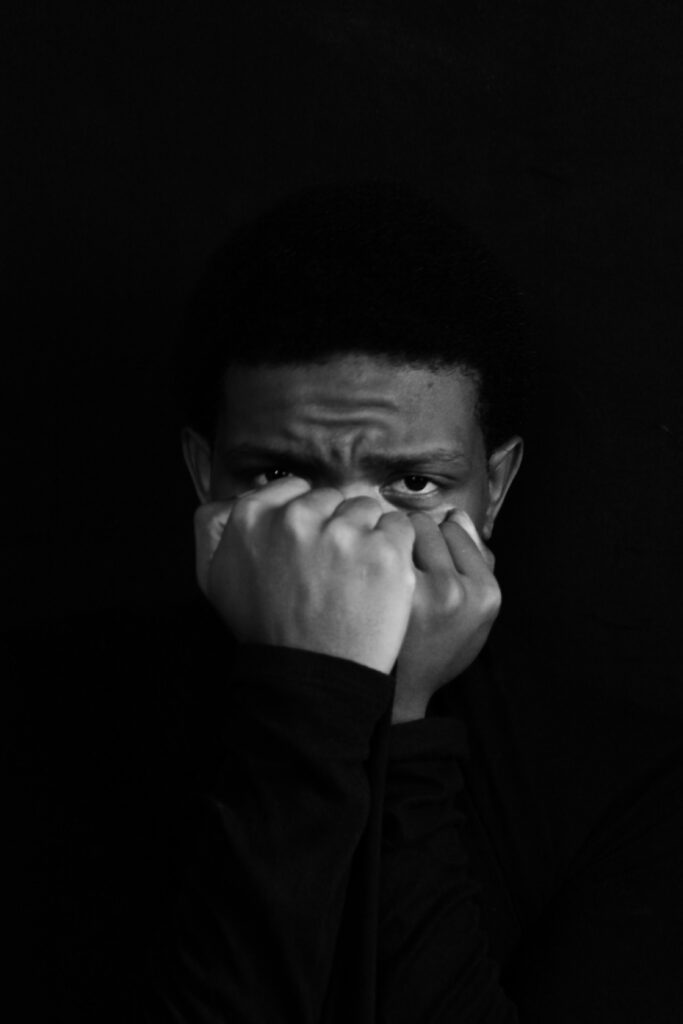 It is should categorically be established that the things mentioned above is not from God.
We know from the Lord's Prayer that the will of God must come to earth and it must be in earth as it is in heaven. How is it in heaven? Stop thinking that God wants bad things to happen to you, God is good. Go read about the character of God in Galatian 5:22. God is love, joy peace, longsuffering. God loves us. God is love. He sent Jesus to show His character, which is to heal all the sick, and free the oppressed no matter what your sin is or what your problem is.
If fear has come into you in such a way that it is destroying your life it is because fear is in your heart. You have a fearful heart. But you have already given your heart to Jesus.
All the above is a result of a guilty conscience. The heart is the conscience.
YOU MUST LEARN TO GAURD YOUR HEART!
We take thoughts captive, we do introspection. What thoughts came into your heart? Now that you know that negative thoughts are not from God we should deal with them. You deal with them in the same way you deal with an unwanted aggressive dog in your home. It's time to put your foot down and chase that dog out with your God given authority. Notice the words 'Violent' and 'Force' in the next verse.
Mat. 11:12:  "And from the days of John the Baptist until now the kingdom of heaven suffereth violence, and the violent take it by force."
The Biblical way of dealing with negative thoughts feelings and emotions is to know that the Bible calls it the flesh. Gal 5:19 the works of the flesh is every bad feeling, thought and emotion. Jesus overcome the flesh at Calvary. Unfortunately He did not take it out of us, but we overcome them in the same way He did.
In Gal 5:25 we are taught how to do it. It says if you struggle with the flesh, CRUSIFY it!
This is what we do when we use communion. When we eat the bread we eat the flesh of Christ. Because He overcame the flesh we can do the same. Read Luke 9:23. Now comes the most important part. Drink the wine, which is the blood of Jesus.
Heb 10:22:  "Let us draw near with a true heart in full assurance of faith, having our hearts sprinkled from an evil conscience, and our bodies washed with pure water." 
If those thoughts dare to come back you bombard them with this scripture. Your conscience is blood washed You are sealed against death thoughts in the same way the Israelites were saved from death in Egypt because they applied the blood of the lamb of God  to their door posts. All day you meditate on the meaning of the blood of Jesus and the work of the cross and you will be free and you will know how to remain free and saved from the wicket, evil, nature of the sinful man.
_______________________________
What is this letter?
Dear Reader. This is a monthly e-mail letter that was sent out to our subscribers on the date indicated in the header. You can find an archive of previous letters on our Monthly E-mails tab.
Usually, we only send these emails to persons who have visited us and have been into our Man-Made Cave: The Alpha Omega Cave, to whom we have shared our revelation about The Line. If you have not visited us in person you can watch a video of our Cave tour. In doing so you will be able to understand our letters much better.