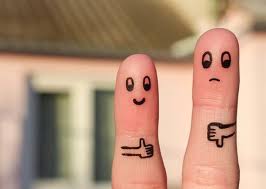 Rejection? What? I have issues with Rejection!
That was my response when I first realized why I was so upset when my family did not invite me to their BBQ…we live on the same property and I was told that I am not invited!
There are many areas of rejection but my purpose of this blog is not to name all the areas and talk about each but rather the purpose of this blog is to help you look up to the Creator of our lives and know that God will never reject you!
People will always fail you. God is even mindful of us and knows that we are just flesh. I am not saying we should not trust people, I am not saying we should not care about people. No God wants us to love people just like he loved us. We are required to do unto others as we would have them do unto us.
Jesus suffered the utmost rejection, he was rejected by the people who shouted "Crucify him!" He was abandoned by his disciples and even betrayed by his own Judas and denied by Peter. I want you to know that Jesus has suffered all rejection. It does not mean we will not be rejected by the World but it does mean that we have been made victorious and that the World has no power over us!
I am currently reading a book written by Lester Sumrall, 'Take it it's yours!'. You can click to download. Right in the begging of the book he says one morning God spoke to him and asked him:
Do you have dominion?
He said: Yes Lord.
God said: Then Look like it!
Your appearance must not be sad, depressed or defeated.
Again God said: Do you have dominion?
He said: Yes Lord!
God said: Then Talk like it!
A third time God asked: Do you have dominion?
He said: Yes Lord.
God said: Then walk like it! Keep your shoulders high and walk with victory in every step!
Ephesians 1:19 to 23 says that we have the exceeding greatness of his power! It was given to us who believe because Jesus Christ was given to sit at the right hand of God. Jesus Christ was given the highest name above all things and he was given to sit far above all principality and power and might and dominion not only in this world but in the world to come. All things were put under his feet! Ephesians 2:6 says we are raised up with Christ to sit with him in heavenly places in Christ Jesus!
The only thing Satan still tries to do after he was already defeated and declared Naught, is to let you forget that you have the same dominion and power in Jesus Christ.
I made a study of the word rejection and I found that in the Old testament there are numerous promises that God will not forget and reject his people. In the New Testament Jesus came to fulfill the Old Testament in creating an everlasting bond between God and us.
Romans 6:39 says that there is no height or depth or anything else that can separate us from the Love of God that is in Christ Jesus.
Timoty 3:4 says when the Kindness and love of God appeared he saved us not because of the righteous things we had done but because of his mercy. He saved us through the wasing of rebirth and the renewal by the Holy spirit.
1 John 3:1 says how great a love the Father has bestowed upon us that we whould be called the children of God!
2 Corinthians 5:17 says if any man is in Christ he is a new creature and the old things are passed a way! All things are made new!
I want to encourange you to fill your heart and mind with the word of God. It does not matter what comes against you, it is just Satan trying to make you forget that you are a blood bought child of God who is seated far above all problems in Christ Jesus. I have written these scriptures which I mentioned on notes and I have put them up on my wall of my office. I read them every day and I declare ….
Satan you have been defeated! I command you to get out of my house! God loves me and I shall feel no rejection! I am seated with Christ in heavenly places and all things are under our feet! The name of Jesus is above every name!
Read my post on How to Pray and remember to leave me a comment.
Let's talk about your dominion…