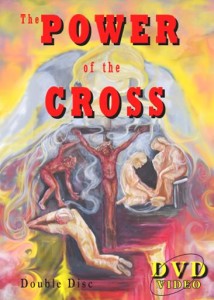 DVD 9 – The Power of the Cross (NEW!!)
Double disc: R200.00 (excl postage) (English)
The Power of the Cross features a seminar conducted by Dr Ron van Zyl, at The Shoe Ministries. In this double disc he explains how the cross becomes the division between soul and spirit, the sharp two edge sword of discernment between the Kingdoms of Light and Darkness and the discerner of the thoughts and intents of the heart. By understanding the cross we can now boldly enter into the presence of God with a pure heart and a clean conscience.
On the second disc he also explains the 'Twelve Room Prayer'. This very successful prayer method brings about order in our thinking and in our lives. There is also a booklet on 'The Twelve room prayer' method.
Duration of DVD about 2.5 hours
The Twelve Room Prayer booklet can be read for free on this site or it can be downloaded free of Charge.