Even though the life of God is within us we are still on the earth, and the things that are happening in our country get into our minds. We want to be constantly heavenly-minded, how wonderful it would have been if we could always guard the heart perfectly so that we could be continuously in touch with God and heaven.
If we read the scriptures we know that bad things happened to every generation. We also know from history that God dealt severely with the wicket at some stage. The promises of Psalm 91 always come to mind. " A thousand will fall at your left side and ten thousand at your right hand but it will not come near you". Promises like these are wonderful but did you know that very few people actually partake of these because they were never taught to guard the heart?
If the conscience is not perfectly clear we never have the confidence to pray the prayer of faith. For this reason, I never go without quiet time daily to take thoughts captive, do introspection and deal with wrong thoughts at the cross. God is a good God but this is the very least He requires of us. When bad things happened to us we must be saved from it! We do not carry problems with us, Jesus wants to save daily. We do this by following Him and laying down our lives, to nail the problems to the cross. Luke 9:23—Gal. 5:24.
This is the way to guard the heart, we must be saved daily to live this free life in Christ so that we can bear the fruit of the spirit. We live joyful, thankful lives by the fruit of the Spirit. Gal 5:22
I explained this lifestyle to someone who took it seriously and saw how his life changed for the better because of it. He told me later that he didn't know what to do with all the thoughts that reminded him how bad he was. How that thoughts just came and went and he had no control over them. For this reason, he could never really pray with confidence. He would pray the prayer of a child asking God for help and hoping God heard his prayer. Sometimes it seemed as if God heard him but mostly he was not sure of it. This is not how God's sons and daughters should function.
God is looking for people who will rule in the earth. They must do the things Jesus did. Lay hands on the sick and they will recover. They will speak to the mountain of problems and it will throw itself into the sea. If you want to live this life of the overcomer you must deal with the sinful self daily. Do it by having communion. We die to the flesh and then we rise in the spirit in the same way Jesus did at Calvary. We follow Jesus into spiritual places and then we rule in Christ.
We go into the heavens as in Heb.12;22. Because we have dealt with flesh or the sinful self we drink the blood of Jesus and He sprinkles our thoughts from an evil conscience Heb.10;22
A clear conscience has access to the heavens where we go before the Father the Son and the Holy ghost to make a decree in heavenly places before thousands and thousands of angels and the general assembly of the church. All of heaven is listening to the way you pray. Are you asking or are you commanding? Are you begging or are you ruling? In Mrk 11;23 we are told that we must speak to the mountain. Jesus said that nothing will be impossible for us.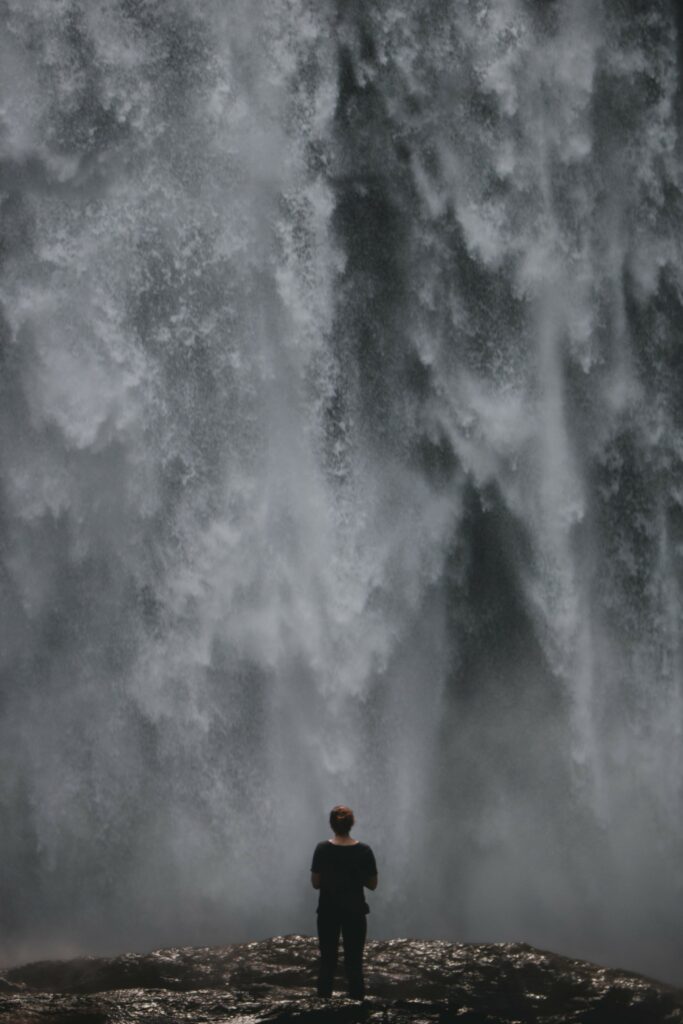 We go into this heavenly place when we are in Christ. We no longer live, our lives are hidden in Christ. 
Col 3:3: "For ye are dead, and your life is hid with Christ in God." 
We are doing what Jesus would have done in the earth. In this way, we can remove every obstacle that presents itself in our lives. Nothing will be impossible for you!
What do you think? We love to hear your comments. Leave them below!
____________________________________________
What is this letter?
Dear Reader. This is a monthly e-mail letter that was sent out to our subscribers on the date indicated in the header. You can find an archive of previous letters on our Monthly E-mails tab.
Usually, we only send these emails to persons who have visited us and have been into our Man-Made Cave: The Alpha Omega Cave, to whom we have shared our revelation about The Line. If you have not visited us in person you can watch a video of our Cave tour. In doing so you will be able to understand our letters much better.
You can subscribe to our letters here.