This month our letter is also available in Afrikaans. Click here for your Afrikaans version.
Recently our neighbors, an elderly couple were murdered in a cruel and awful way.  They were wonderful, kind, and soft people. I may say, too soft and without authority.  It was a cowardly act; they were completely defenseless and old.
This incident left the women in our valley afraid and the men were filled with rage and hate, more than ever.
Up until now hate has not helped us in this country nor has fear. The government and police force are more corrupt than ever, as our country is falling into despair. Municipalities don't know how to repair the infrastructure and I do not think that I have to go into further detail as we all know what is wrong in our country.  Mashishing is our closest town with some of the worst roads in the country.  I don't go there often but when I do, I am angry at the municipality. They are wicked and lazy with no integrity. They just don't care. Every time I go to town, I have to practice self-control, we know that it is the fruit of the spirit. We grit our teeth and know we can't do anything except pray. It is a miserable way to live and see how our country falls apart.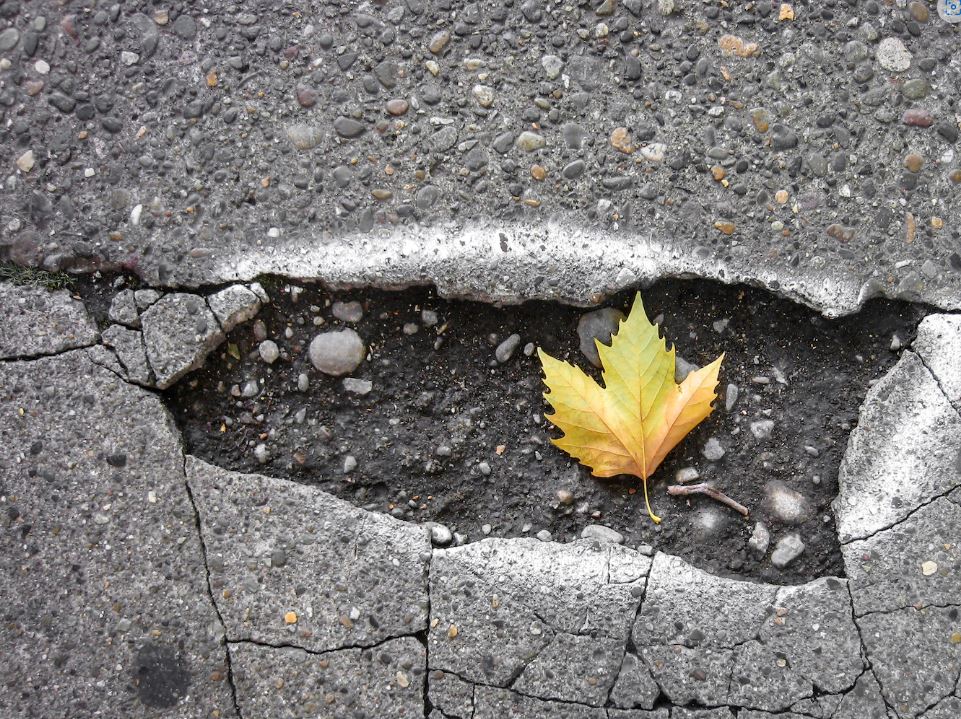 After this murder occurred so close to my doorstep, I turned to the Lord. I asked:
"Lord, when are you going to do something? The Bible teaches us that You placed this government in control and we must obey!"
Immediately I heard that small voice: "I am not going to do it, you are going to do it!"
So, the Lord led me to Psalm 1 which says we are the blessed because we are the ones who meditate on the Word of God and that we are like a tree planted by streams of water, and that whatever we do will prosper. But not so for the wicked; they shall be like chaff in the wind.
Psalm 1: 1-4: "Blessed is the man that walketh not in the counsel of the ungodly, nor standeth in the way of sinners, nor sitteth in the seat of the scornful.
But his delight is in the law of the LORD; and in his law doth he meditate day and night.
And he shall be like a tree planted by the rivers of water, that bringeth forth his fruit in his season; his leaf also shall not wither; and whatsoever he doeth shall prosper.
The ungodly are not so: but are like the chaff which the wind driveth away."
I asked: "But how must I deal with the wicked Lord, I can't go and shoot them!"
Then I had to read Psalm 2. The heathen and their kings have set themselves against the anointed of the Lord. But the Lord will laugh and He will set His king upon the hill!
Psalm 2:5 and 6: "Then shall he speak unto them in his wrath, and vex them in his sore displeasure. How will He do it? Yet have I set my king upon my holy hill of Zion." 
Psalm 2:9: "Thou shalt break them with a rod of iron; thou shalt dash them in pieces like a potter's vessel." 
Please read Psalm 2. I think you might get what I am trying to say by now.
We are the sons of God and we stand upon the Holy Hill with a rod of iron. The rod of iron is the Word (Two-Edged sword of the Word of God) and we speak the Word. God is not doing it anymore; His Words are written in the Bible and we activate it by speaking it. This is the way God created the earth and everything in it. He spoke it into existence. Jesus is not speaking anymore. If we are in Christ, we do the same works He did, and we must speak life by speaking the Word.  The Word is a two-edged sword. It has two sides. It has a blessing side and a curse side. I have prayed half a prayer all my life. I have only blessed. The sword has another edge, and we must use it!
I like to read the blessings of Deuteronomy 28, but I never read the curses because I don't want the curse and most certainly don't want to curse anyone. When you read it, it is very similar to the blessings except they are the opposites of the blessings and the curses are more than the blessings. I encourage you to go and read the blessings and curses of Deuteronomy 28. You must read it! The curses are also the Word of God. I have never used them in my ignorance.
After the murder, I was filled with anger against the murderers.  The Bible is very specific. If you do not obey the commands of God and love the Lord you God and your neighbor as yourself, CURSED SHALL THOU BE when you come in and when you go out. Cursed shall you be in the basket and in the store. When you murder the sons of God and steal and lie you are not obeying the commandments of the Lord your God. Cursed shall thou be!
I have been to our town, Mashishing, since receiving this revelation, I had a wonderful constructive day speaking God's Word under my breath while sitting in the cues and ducking the potholes. The Lord told me He is gathering His armies against the wicked and I am pleased to be part of it. From this day we will begin to see changes in our country if we will speak the Word. But speak all of it!
If you don't fix the potholes, you do not love the Lord your God! Not fixing them causes fatal accidents, therefore you do not love your neighbor as yourself. If you steal, kill, murder, and destroy – cursed are you when you come in and when you go out. Your conscience will condemn you; you will turn upon yourselves, and your body will break out in sores.
Deut 28:20: "The LORD shall send upon thee cursing, vexation, and rebuke, in all that thou settest thine hand unto for to do, until thou be destroyed, and until thou perish quickly; because of the wickedness of thy doings, whereby thou hast forsaken me."
Read the curses and ask the Lord to teach you to pray. We are not saying what we say, we are speaking to the mountain of problems in our wicked government in the same way Jesus spoke to the fig tree.
It's all very fair. The curses make you aware that you do not have the blessing and you have an opportunity to bow the knee to the Almighty God before he kills you and your corpses lay in the field with no one to bury you. In this way, we release the Blessed to go and rule in our government. We release the Blessed to work with the money and not steal it. The Blessed rebuilds South Africa, saves lives, the Blessed will build and run hospitals, and so forth. But not so for the cursed, they are cursed when they steal and murder and lie, and they will not rule in this country. This is the Word of THE LORD!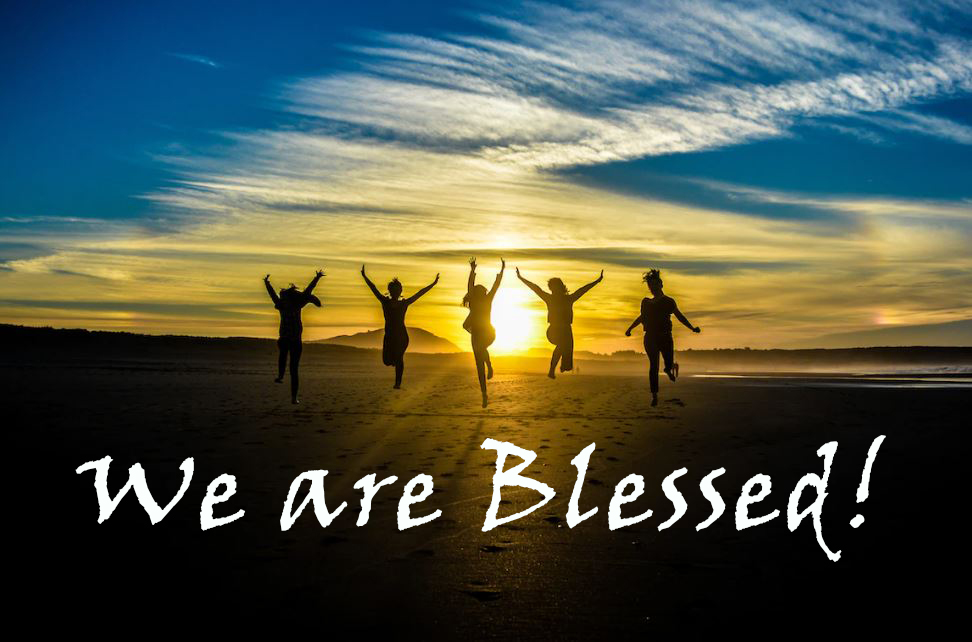 By praying in this way, we are basically doing spiritual warfare.  And by this, I must add that if you want to stand in authority and you want to pray this way you have to be sure that you put on the Armour of God (Ephesians 6) every day and be sure to stand in your position of authority in front of the Throne of God by entering in through the cross, which is the open-door Jesus created with His blood for those who love the Lord their God with their whole heart.  We can only stand in God's presence with a pure heart and a clean conscience.
I know this subject of blessings and cursing can be a very controversial subject if not understood correctly. We urge you to leave your comments or send us an email if you have any questions. We have been talking about the subject of guarding the heart the whole year. Click here to read more on this topic.
We are here to equip the body of Christ. So please reach out if we can help you to start taking up your God-given authority.
We are the Blessed and we should rule this country!